Shipwrecked VBS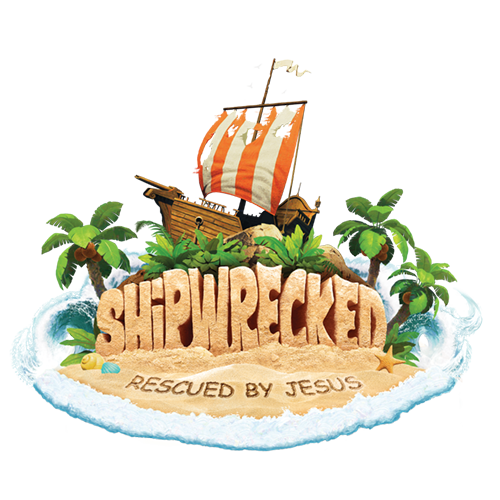 Registration is Open!!! Our theme for this summer's Vacation Bible School (VBS) is called Shipwrecked – Rescued by Jesus. This program is for kids age 3 years old to incoming 6th graders and the cost is $30.00 per child (max of $60.00 per family). VBS dates are June 11- June 15 from 9:00 am - 11:30 am. Click Here to Register
During this time, kids will discover that Jesus rescues them and much more!
Here are few things your child will experience at VBS:
Bible-learning activities
Learn and sing songs
Teamwork/building games
Experience one-of-a-kind Bible adventures
Collect "Bible Memory Buddies"
Make and devour yummy treats
Test out fun, Science "gizmos" they'll take home and play with all summer long
Kids will also learn to look for evidence of God all around them through "God Sightings". Each day concludes with the "Sail Away Send – Off" that gets everyone involved in living what they've learned. Family members and friends are encouraged to join us daily for this special time at 11:00 am.
Kids at VBS will also be involved in a mission effort to provide seeds for families in Haiti so they can grow their own food.
**We are looking for volunteers to help with VBS. If you are interested in volunteering, please contact Linda Pauley at 480.802.1505 or .